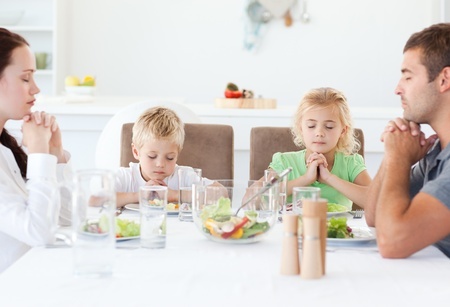 The topic of giving thanks is one that the Lord keeps taking me back to time and time again, so it is a subject near and dear to my heart. Recently I heard on a Christian radio station that there have been several studies that revealed that having a grateful attitude can positively impact your life. Being interested in this topic, I did an Internet search for "studies on gratitude" and found a wealth of information-a lot more than I expected!

During a study conducted at UC Berkley, researchers found that people who practice gratitude consistently report a host of benefits:
Stronger immune systems and lower blood pressure;
Higher levels of positive emotions;
More joy, optimism, and happiness;
Acting with more generosity and compassion;
Feeling less lonely and isolated.
The New York Times, November 11, 2011,  summarized the current studies by saying, "Cultivating an 'attitude of gratitude' has been linked to better health, sounder sleep, less anxiety and depression, higher long-term satisfaction with life and kinder behavior toward others . . ."
I don't know about you, but these are all things I would like to experience in an ongoing way!
What we have here is another example of human beings discovering that what God says in His Word is true (my take, not theirs). God addressed this issue in His word about 2000 years ago. Let's see some of what the scriptures have to say:
Rejoice always, pray without ceasing, in everything give thanks; for this is the will of God in Christ Jesus for you. 1 Thessalonians 5:16-18 (NKJV)
Rejoice in the Lord always. Again I will say, rejoice! Let your gentleness be known to all men. The Lord is at hand. Be anxious for nothing, but in everything by prayer and supplication, with thanksgiving, let your requests be made known to God; and the peace of God, which surpasses all understanding, will guard your hearts and minds through Christ Jesus. Philippians 4:4-7 (NKJV)
There are a couple of interesting points about these passages:
Both of these passages start off by telling us to rejoice always. I submit to you that being able to rejoice is tied closely to the giving of thanks.
They are commands, not suggestions.
I think we can agree that gratitude is not a natural state for us as human beings, and especially so in an affluent society such as the one in which we live. So, just how do we go about developing an attitude of gratitude? How do we encourage it in our children?
Next week I'll write about some things about the "how" and "why" the Lord has shown me from His Word that have helped me be thankful to Him.
In the meantime, what you have done to purposely build a grateful heart in yourself? . . . in your children?