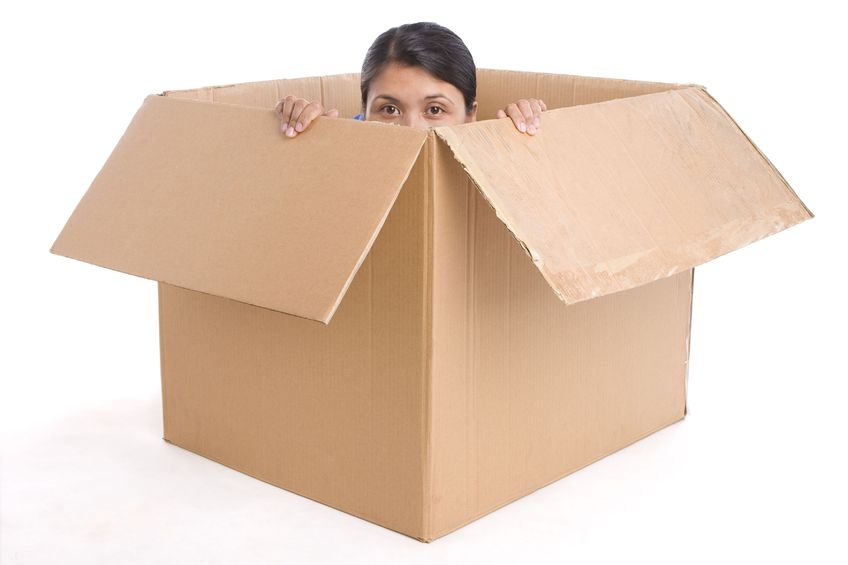 Have you ever thought about how human the people in the Bible are? I really appreciate that, because I can so much better identify with those who make mistakes than I'd be able to if they were perfect!
In BSF (Bible Study Fellowship) this year, we are studying the life of Moses. Moses' name is mentioned in the New Testament more than anyone's except for the Lord Jesus, yet he was a man who made mistakes and sinned.
I'm thinking specifically right now about the time when God revealed Himself and His plan to Moses in the burning bush (Exodus 3). I can so identify with his response. It wasn't, "Here I am. Send me," but more like, "I don't think this is going to work, Lord!"
I think of myself as good with change happening in my life, yet when a new idea comes up about something we/I need to do, my initial response is invariably negative. The first things that pop into my mind are all the reasons why "it won't work," which, unfortunately, are usually immediately followed by them coming out of my mouth.
It drives my husband crazy. Rightfully so, I'm sure.
We taught our children that "obedience means cheerfully, completely, and immediately." When I think about this requirement in light of this passage about Moses and my usual responses, I am so convicted! My obedience rarely meets that standard we set for our little ones. What a hypocrite I am!
But wait! There's good news coming!
God used Moses anyway. The reason He could was that it was never about Moses.
In the beautiful passage after Moses questions God's promise to deliver His people (Exodus 6:1-8), God responds to Moses, explaining Whom it was all about. In those eight verses, God says, "I will . . ." followed by promises seven times and "I am the Lord . . ." four times. Moses' name never comes up.
Moses didn't have to worry about how he was going to accomplish what God was telling him to do. He didn't have to worry about the people's responses or even Pharaoh's response. God wanted him to obey, and He would be responsible for the fulfillment of His plan.
Likewise, when God is taking me out of my comfort zone–when He's leading me to do something I'd prefer someone else did or something I'm not sure I can do–what He's wanting from me is obedience and trust in Him that He is in control of the outcome.
These are times when again I need to remind myself that God is good, He's in control, and He loves me. It's very safe to be in the arms of a loving God!
Lord, when You call on me to get out of my comfort zone, please help my first thoughts and words to be, "
Here I am. Send me
!"