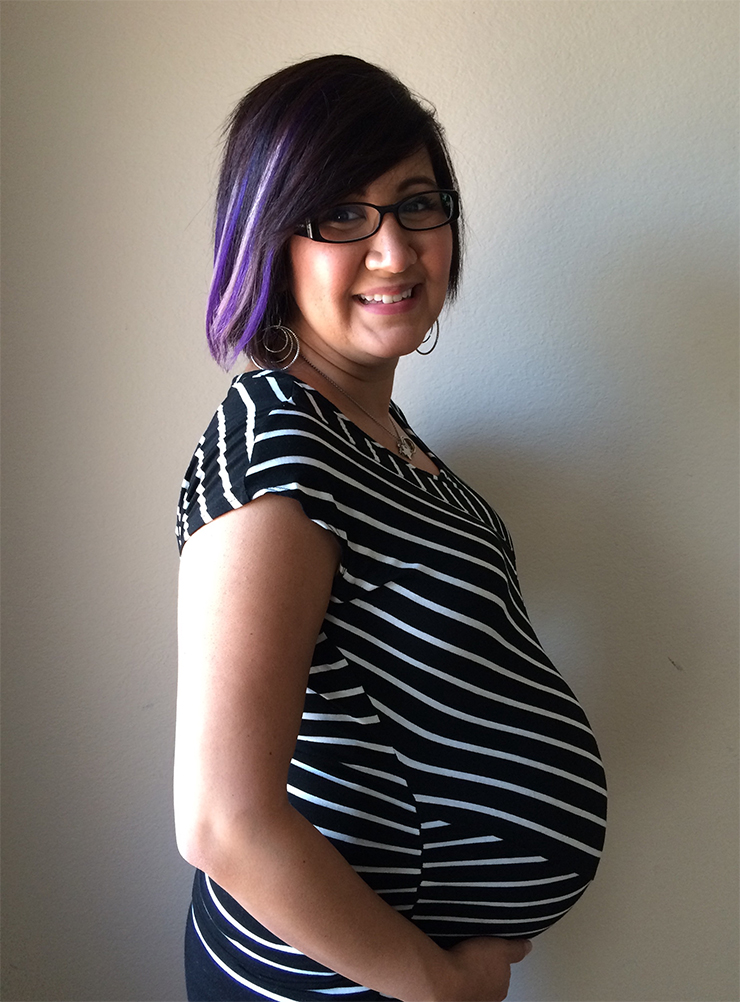 Within the next week we are expecting our sixth grandchild to arrive! They are all special, but this one is especially a gift from God. About half the way through my daughter-in-law's pregnancy, they found out that there is a genetic issue, called the KEL gene, which put the pregnancy into the high risk category. Before this all happened, I'd never even heard of it!
The doctors caught the issue during a routine blood check. The Kell antibodies that the mother's body creates actually attack the baby's blood and, because the baby can become anemic, the pregnancy can end in a miscarriage. The doctors monitor the baby in utero and give blood transfusions to the baby through the umbilical cord. Wow! This is the treatment that my grandbaby has been undergoing every 2-3 weeks much of the last half of the pregnancy.
This ordeal has reminded me of the time a good friend of mine had a baby who wasn't gaining weight and growing. The parents didn't question the doctor who told them that some babies just don't grow like others. However, I had just had a baby who didn't gain weight at first, and we had to make some pretty big adjustments as per my doctor to get him eating more and gaining weight, so I was very concerned about their baby.
I believed they needed to get a second opinion. I apparently talked about it so much that I offended the mom. 🙁  I realized that I needed to back off and talk to the Lord about this issue, because I'd blown it with my friend.
Not too long after that, in my quiet time I came across Psalm 20:7, which says,
Some trust in chariots, and some in horses;
But we will remember the name of the LORD our God. (NKJV)
As I read, it was as if another line had been added between the other two. So what I seemed to see was:
Some trust in chariots, and some in horses;
Some trust in doctors;
But we will remember the name of the LORD our God.
The Lord was telling me that my faith was not in Him, but in doctors. I wanted the doctors to find out what was wrong with their baby and to help them fix the problem.
We're studying in Exodus in BSF this year. We've just read the passage in which Aaron and the Israelites made and worshiped a golden calf. We talked about the fact that we all sometimes have idols. One definition of an idol is: anything that we look to for things that only God can supply.
I had definitely made an idol out of doctors.
Yes, I am very thankful to live in an era when doctors can be used of God to help protect my grandchild and help bring him (or her 🙂 ) into this world safely. But I know that God is the One who forms us in the womb (Psalm 139:13) and that He is the Great Physician (Psalm 103:3).
I say with the psalmist, "But as for me, I trust in You, O LORD; I say, 'You are my God.' My times are in Your hand . . ." (Psalm 31:14-15a)
What has become an idol in your life? What do you need to do to assure that God is the One in whom you put your trust?