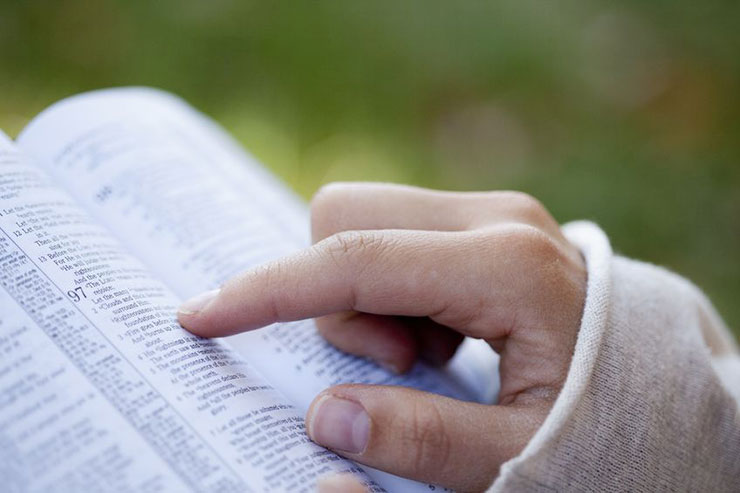 Schools started in my hometown this week. As people are setting up their new schedules, a lot of Bible studies are gearing up as well.
In July I talked about "Avoiding Spiritual Starvation." As people are making their fall plans, I thought this might be a good time to talk about what Bible studies have helped me the most.
Through the years I have participated in many different types of studies. I have attended a ladies' study in which one person taught on whatever was on her heart; I have learned from teachers like Beth Moore, completing homework and watching DVDs with other ladies. We have studied books that had chapters to read and then questions to answer.
For the last four years I have been involved in BSF (Bible Study Fellowship). Before that, I went to CBS (Community Bible Study) for 2½ years. I have really appreciated the format of these studies.
Their weekly approach is in four steps:
Read a passage of scripture and answer questions about it on your own.
The person who does the studying to write the book, lead the Bible study, or preach the sermon, etc., is the person who really learns the most. With this method, everyone studies the passage for herself first.
Discuss what you learned with a group of ladies who also did Step #1.
There is some accountability in being in a discussion group. People know whether you are in attendance or not, and they care. They also know whether you've done your homework 😳 ! As you discuss the passage, you hear other ideas and applications that help you understand the passage further.
Listen to a lecture about the same passage to gain more insights.
The lecture helps pull things together. Often our teaching leader gives us background that puts the passage into context. She always relates principles that we can take away and apply practically in our lives.
Read the notes about the passage.
Last you read the commentary, others' thoughts on the current section of scripture.
Please do not take these comments as saying there is something wrong with other methods of Bible study. I learned in every class I've attended. I'm just saying that I have benefited the most from this format.
Home schooling and/or just busy? I understand. A commitment to do homework daily is a big one. However, if you do it daily, it doesn't take a lot of time. And isn't it important to get into the Word every day? The accountability of this system helps me do just that.
Also both BSF and CBS have classes in some places for school-aged children, and they study the same passages you study. Hey, that could be your children's Bible curriculum!
Don't let a busy life be your excuse for starving yourself spiritually!
BSF classes start on September 10. Oops! It looks like CBS classes started this week, but it's never too late to start. If you haven't committed to a bible study for this school year, check out their websites (
www.bsfinternational.org
and
www.communitybiblestudy.org
) to find out more about classes in your area and how to get connected.