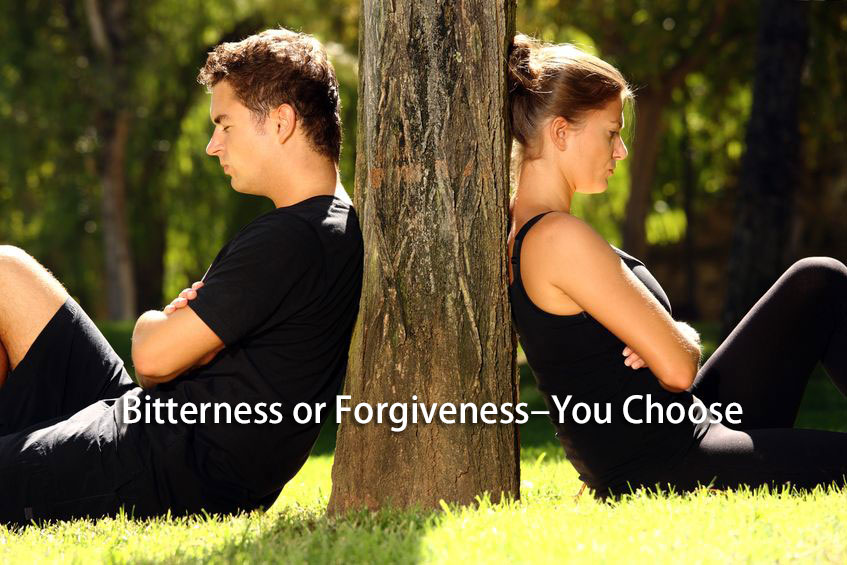 Recently I heard from a friend about an idea that some in the church propounded that they were not responsible to forgive people who have wronged them. I find this thinking very troubling.
God's word is rich with commands to forgive, so this idea obviously is not based on scripture. Remember that I believe that the Bible is the inerrant, inspired word of God and the final authority for all truth and practice, meaning that we need to base what we think and how we act on the word of God.
What does God have to say about forgiveness?
Not only are we to forgive, there are some positive actions required of us:
Matthew 5:44, Luke 6:27-28: Love your enemies, bless those who curse you, do good to those who hate you, and pray for those who spitefully use you and persecute you. (Okay, so maybe we're not talking about enemies here, but if we are supposed to behave this way toward our enemies, doesn't it stand to reason that we should behave this way toward our coworkers, friends, and family who have wronged us?)
Romans 12:19: Do not seek revenge . . . (One of my most hated sayings is "I don't get mad; I just get even." Obviously not based on God's word, huh?)
I Peter 3:9: . . . but instead return a blessing.
What do we have if we do not forgive? Bitterness.
Bitterness damages a person–not usually the person against whom the bitterness is directed, but the person who holds bitterness in her heart.
Scripture also addresses bitterness:
Acts 8:23 talks about it being a poison.
Ephesians 4:31 says we are to put bitterness away, along with other sins like wrath, anger, clamor, and evil speaking.
Hebrews 12:15 states that a root of bitterness can cause trouble and defile many.
Wow! It seems that it is very important to God that we forgive.
Is it hard? Sometimes–mostly the little hurts–it's not a big deal. But sometimes it seems impossible. Can we even forgive what seem like unforgivable hurts? Can broken relationships really be fixed?
In Mark 10:27, Jesus said, ". . . with God all things are possible."  So the question is, do we really believe that?
Look over these verses and search your heart. If you are harboring bitterness, if you have broken relationships because of wrongs or offenses, you need to decide if you are willing to obey, to choose forgiveness, and to forsake the poison of bitterness.
Next week I'll share with you an important lesson that God taught me when I struggled to forgive someone for several years.